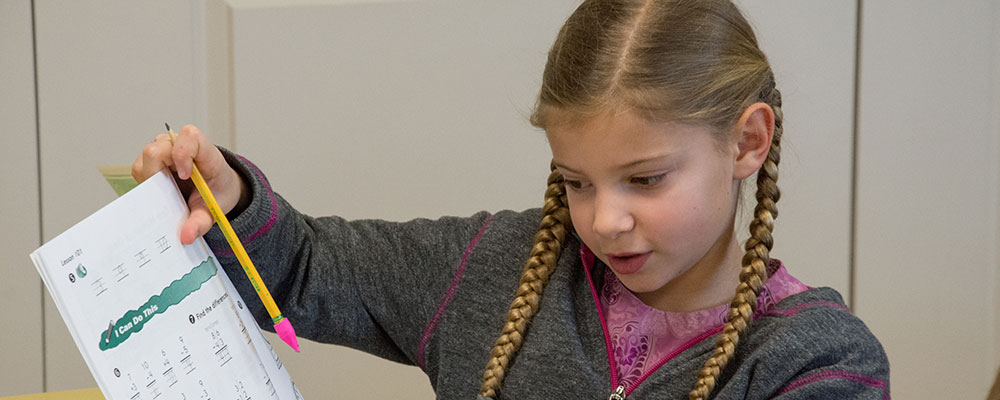 Receive Assistance with Your Child's School Tuition
Through Virginia's Education Improvement Scholarships Tax Credits (EISTC) Program, your child may be eligible to receive assistance with educational expenses from the Anabaptist Scholarship Foundation of Virginia.
Anabaptist Scholarship Foundation of Virginia (ASFVA) has been approved by the Commonwealth of Virgina to accept donations and provide these donor-directed funds to schools and students as scholarships.
A family must complete a Family Application to qualify for a scholarship award. Funds for any student will be paid directly to their participating school with semi-annual payments during the school term. To apply parents or guardians can submit an application to ASFVA for each child and school involved. For a family to be eligible to receive a scholarship, total household income must not exceed 300% of current federal poverty guidelines (in 2018, $75,300 for a family of four). A household with a student with a disability must not exceed 400% of current federal poverty guidelines. Application must be made each year and a copy of the parents' or guardians' IRS Form 1040 must accompany applications to verify eligibility. See the family application for more information.
Scholarship funds can be awarded only to children entering a private school as a kindergartener or first grader, or transferring from a public school. However, after a child has received a scholarship he is eligible in following years if the household meets the income guidelines.
Scholarship funds from ASFVA are only available at schools that donors have recommended us to support with their contribution. For more information about becoming an EISTC donor, visit donors.
For more information, contact Anabaptist Scholarship Foundation of VA representative Todd Glenn at [email protected] or (540) 820-8633.
Resources